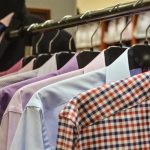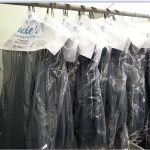 Our dry clean plant is on site. Bring your dry clean only, wash & press, and press only items like coats, sweaters, scarves, suits, ties, dresses, gowns, blouses, slacks, khakis and mens dress shirts. Wools and silks are best cleaned by dry clean methods. Cotton and Synthetics are washable. Pressing will give garments a sharp look.  Stains are check and spot, stubborn stains will require more time and maybe permanent. For best results, clean your garments before the stains become oxidized or color lost on the fabric.
Do you work all week and don't have time for laundry? Or your laundry got piled up and you just need some help? Our Wash, Dry & Fold service may be your solution. We are open 7 days a week, the turn around time is usually next day or 24 hours. Rush orders available with a small extra charge.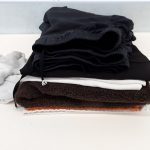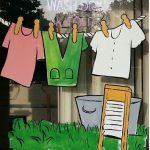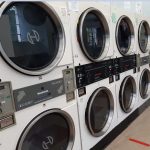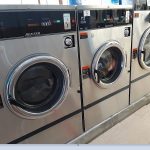 02 / Self Service Laundromat
We offer a self service laundromat with a separate entrance for our community.  We are open 7 days a week, fully attended with dry clean service and Wash, Dry and Fold services.  Self service washers and dryers operate on quarters only.  Change makers accepts $1, $5, $10 & $20 bills for quarters. Please bring small bills as we no longer break bills nor to swap coins for quarters. A supply vending machine is available for powder detergent, liquid bleach, liquid fabric softener and sheet fabric softener. Last wash & dry of the day is 90mins before we closed.
04 /

Comforters & Blankets
Comforters and Blankets may be too big for your washers & dryers, so don't take a risk with them. Bring your heavy blankets and comforters to us and we will clean them for you. Turn around time are longer for down & feathers filled comforters. We use zipper storage bags to pack your bedding items.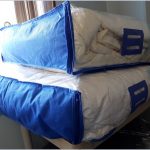 Gentle yet powerful
We wanted to get the ironing service fully organized for delivering quality.  There was a need in the market for quality dry cleaners who not only just pressed clothes and ironed but also added some value addition to their basic services. After the initial euphoria, things quieted down in this dry cleaning space.
We found that when the initiative takes care of the local need, it is bound to succeed. Dry cleaners provide superior service experience to customers.  If a satisfied customer refers another person who is a friend or family, our job is well done!  We are building a brand that will be unparalleled in the dry cleaning industry.